Our Team
Colonel David T. Peters, USAF (Ret), President & CEO, dtp-Consulting, LLC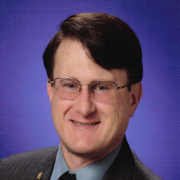 Dave is Senior Program Manager for the Alaska Federal Health Care Partnership (AFHCP) Home Telehealth Monitoring Program (HTM). He leads a growing team of specialists in managing the partnership's interstate Telehealth efforts from proof of concept through incubation to operational self-sustainment. His mission is to prove the value of HTM and then transition it to commercial sustainability. Dave has a Master Degree in Electrincal Engineering from Rensselear Polytechnic Institute and a BSEE from Purdue University. He is also a Certified Master Civil Engineer from the Air Force Institute of Technology. He is a graduate of the Air University Air War College, and Air Command and Staff College. Dave currently maintains an Active Secret Clearance with JPAS through the Defense Security Service of the U.S. Department of Defense.
Dave is a is a retired USAF Colonel and former CEO of Olgoonik Technical Services and CEO for Tatitlek Support Services Inc. He has been President of four other Alaska Native Corporations. Dave previously led AFHCP's Clinical Outcomes Project and was representative to National Inst. of Healthcare Improvement. Dave represented Alaska's Federal inter-agency healthcare system in the Institute of Healthcare Improvement "100,000 Lives Saved" campaign/ and Recreating Hospital Care program. In his 25 year military career, Dave was Support Group Commander at Electronic Systems Center on Hanscom AFB MA home to MIT Lincoln Laboratory and the Air Force Research Laboratories. Dave has served as a negotiator on the International Climate Treaty, chaired the DOD's Environment, Safety and Occupational Health Committee, directed DOD's Worldwide Pollution Prevention Programs and served and manager of the U.S. Strategic Reserve of Ozone Depleting Substances. Dave has also designed nuclear power plants for space and deep underground applications and been a member of the USAF's select consultants list for nuclear hardness and survivability analysis. Dave has been the design and construction program manager for three different nulear weapons beddown programs and managed the Pacific Air Forces largest environmental clean up program.
Meet Our Associates
Lt. Colonel Tamara Say, USAF (Ret), Employment Services and Architecture Associate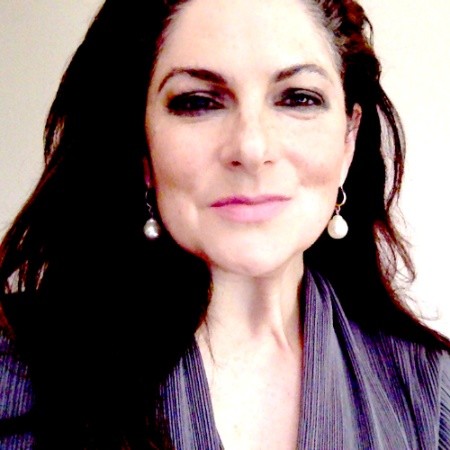 Tamara Say, AIA NCARB, President & CEO of SAYtr Advisory & Assistance, LLC. Ms. Say has 20+ years of leadership and program management with a collaborative approach with creative solutions. She works with an equal ease in private and public sectors and has fluency in transformation leadership, strategic operations, team-building, program management, master planning and programming.
She has spearheaded and played key roles in successful Department of Defense programs, including over a decade in Housing Privatization, DoD transition programs, and authoring policy for the DoD. She has worked with clients such as AGEISS, Collins Consulting, IBM, Lockheed-Martin, and Booz Allen Hamilton.
Work is a major part of Life and is best when approached with joy and curiosity. Ms. Say embraces this perspective in her daily practice. She speaks fluent French and Spanish, the language of the DoD, and is a lifetime student of flamenco. She writes on her experiences on the daily discipline of dance as it compares to lifetime professional practices, and how the right and left brain complement and serve each other to enhance work and life.
SAYtr Advisory & Assistance LLC, a Registered Woman-Owned, Minority-Owned, Veteran-Owned Small Business offering Advisory and Assistance Services (A&AS), Intelligent Team Augmentation; Engineering, Infrastructure and Facilities Support Services; and Transition Leadership. Named "Most Valuable Employer for the Military" five years in a row with CivilianJobs.com. Success and repeat work with clients such as AGEISS, Gemini Industries, Collins Consulting, IBM, Lockheed Martin, and Booz Allen Hamilton.
Victor Peters, Property Security Specialist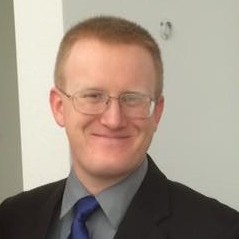 Victor is dtp-Consulting's Property Security Specialist for the Anchorage, Alaska area. His locksmith expertise makes Victor the perfect on-the-ground consultant for Property Security and Property Management.
Victor is the founder and owner of Serenity Locksmith, which provides services to Residential, Commercial, and Auto customers including a 24/7 Emergency service.
Visit his website at SerenityLocksmith.net for more information.
Mila Zeng, Business Consultant Associate
Mila is an energetic business professional. She is a very experienced business owner and entrepreneur. Her expertise in electronic media and her great judgement provides dtp's clients a trusted sounding board and advisor. Her approach to client services guarantees rapid response to client inquires.
Project management

Strategy planning

Proposal preparation

Business development

Customers

satisfaction

Scheduling

Marketing tactics

Social media management

Business connections

Resources management
Michelle Zeng, Internet Sales Associate